Site Overview & Development Goals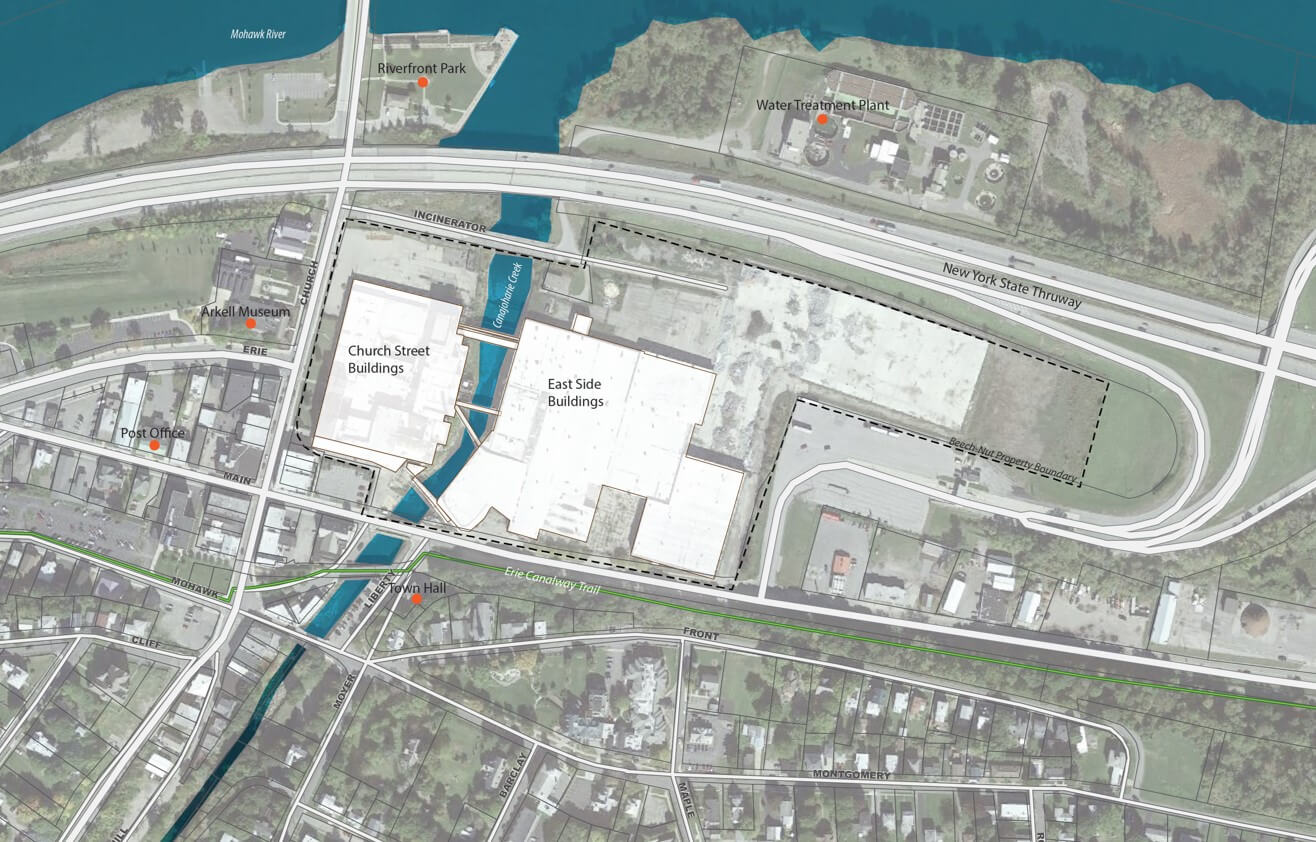 Western 7.3 acres remain available for development with potential uses ranging from commercial manufacturing, mixed-use housing, corporate office development or other activities.
1 of 3
Eastern 19.6 acres of the site are set to be developed as the manufacturing and production facility for E29 Labs, a commercial cannabis production company.
2 of 3
Existing on-site infrastructure including 13.2 kVa electrical line, 6" gas supply line, two-million gallons per day in water pressure, and an 18" sewer line.
3 of 3
The former Beech-Nut facility sits in the heart of the Village of Canajoharie, a quaint town on the Mohawk River in New York's Capital District. The Imperial Packing Company, later known as Beech-Nut Nutrition, started operations on the site in 1891 with the company operating its manufacturing and corporate headquarters at the location until it relocated into a state-of-the-art facility in the nearby Town of Florida in June 2010.
The Village and Montgomery County acquired the property in 2017, creating the opportunity to begin redevelopment of the iconic site encompassing 26.9 acres.
Montgomery County, in partnership with the Village of Canajoharie, is seeking a developer that shares the community's vision to revitalize the western portion of this historic property so the site's transformation into a productive, vibrant, walkable development can be completed in a way that compliments the fabric of the Village and enhances quality of life.
The former Beech-Nut site located at Exit 29 on the NYS Thruway in upstate New York offers unlimited potential for development across numerous industries from commercial and industrial uses to residential housing and entertainment venues. The Exit 29 Redevelopment Project is fully supported both by Montgomery County and village residents who are eager to welcome the right developer to their vibrant and enthusiastic community.
From breathtaking local scenery to a passionate community there is no better development opportunity in upstate New York.