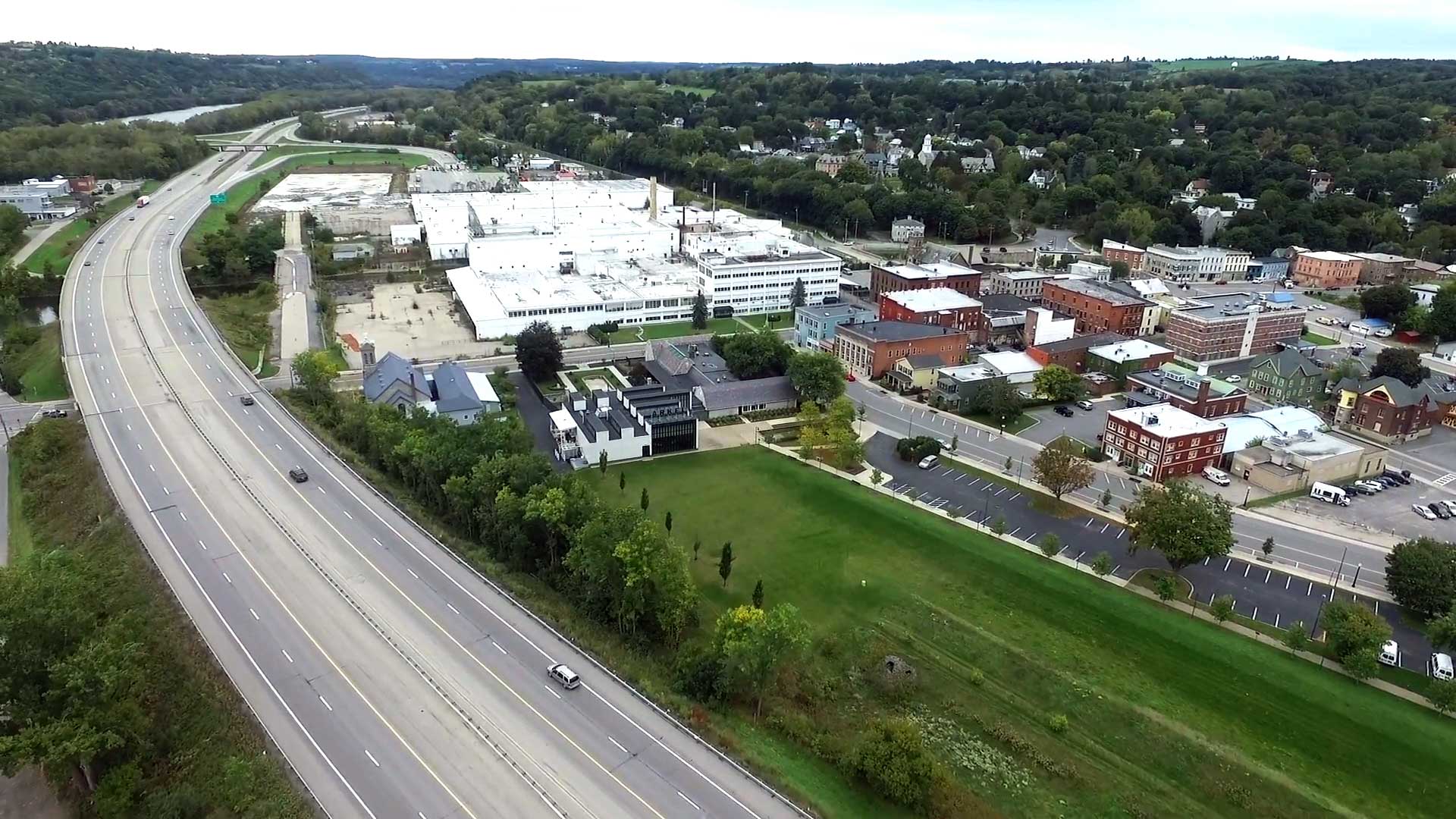 Located along the New York State Thruway, the Village of Canajoharie is a quaint community centrally located in Montgomery County, New York, in the heart of the Mohawk Valley. The village is about 40 minutes east of the City of Utica, 20 minutes to the west of the City of Amsterdam, and less than an hour's drive to New York's capital, Albany.
The scenic Mohawk River runs along the north of Canajoharie, and the neighboring town of Palantine Bridge sits directly across the river. Like most towns and villages, the Erie Canal and the Mohawk River were a central part of commerce in the region in early industrial years. For over 100 years, international baby food manufacturer Beech-Nut Nutrition operated its manufacturing and corporate headquarters from the historic river town.
Today, the revitalization of the Exit 29 property has the potential to again be a economic catalyst for Canajoharie and the surrounding area. The 26.9 acre former Beech-Nut facility has significant potential for developers who are looking to capitalize on the scenic location, access to key transportation and available local and regional workforce.
*2010 Census Data for Town of Canajoharie (includes Village)

Sex Ratio (males per 100 females)


Supermarkets / Convenience Stores
Dairy farming has historically been a predominant form of agriculture in the county. Today: 28% of ag land for dairy, 21.8% for field crops.


Total $ of Products Sold ($50 mil from dairy)
Village of Canajoharie Mayor
Village of Canajoharie Trustees
Montgomery County Executive
Montgomery County Legislator (District 3)
Montgomery County Business Development Center