Demolition is planned for the warehouse structures east of the Canajoharie Creek.
The structures west of Canajoharie, where food production took place, vary in age, size and height, and have not been maintained since the operations terminated in 2010. Analysis of these structures are on going with asbestos abatement planned for 2019.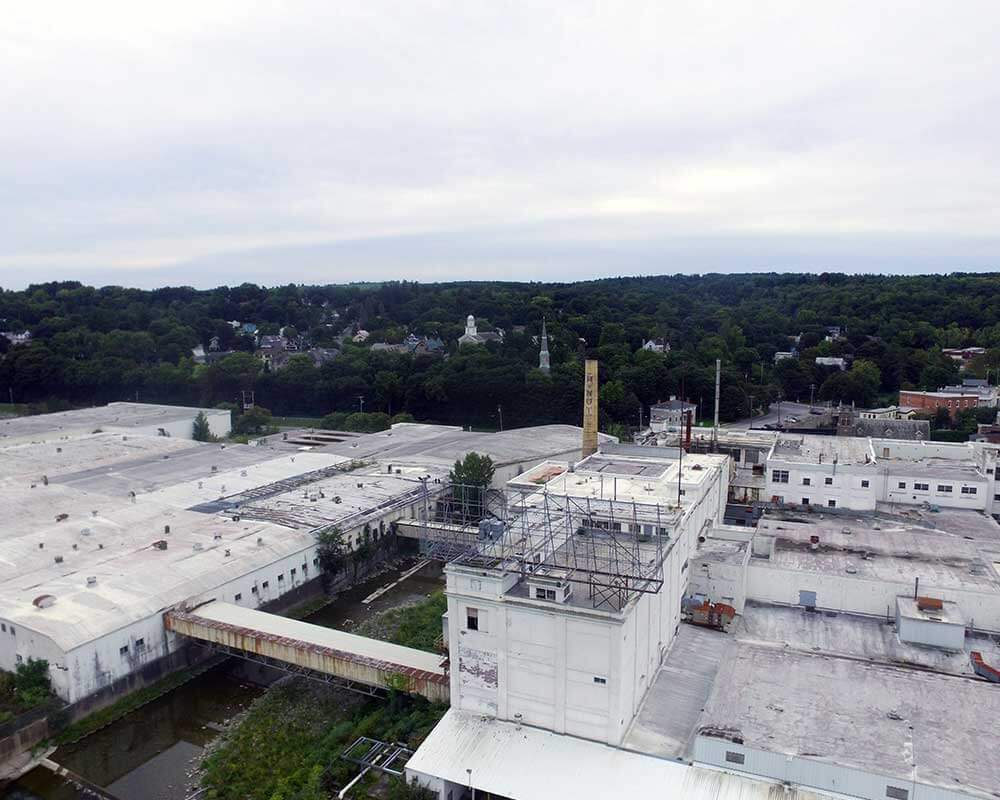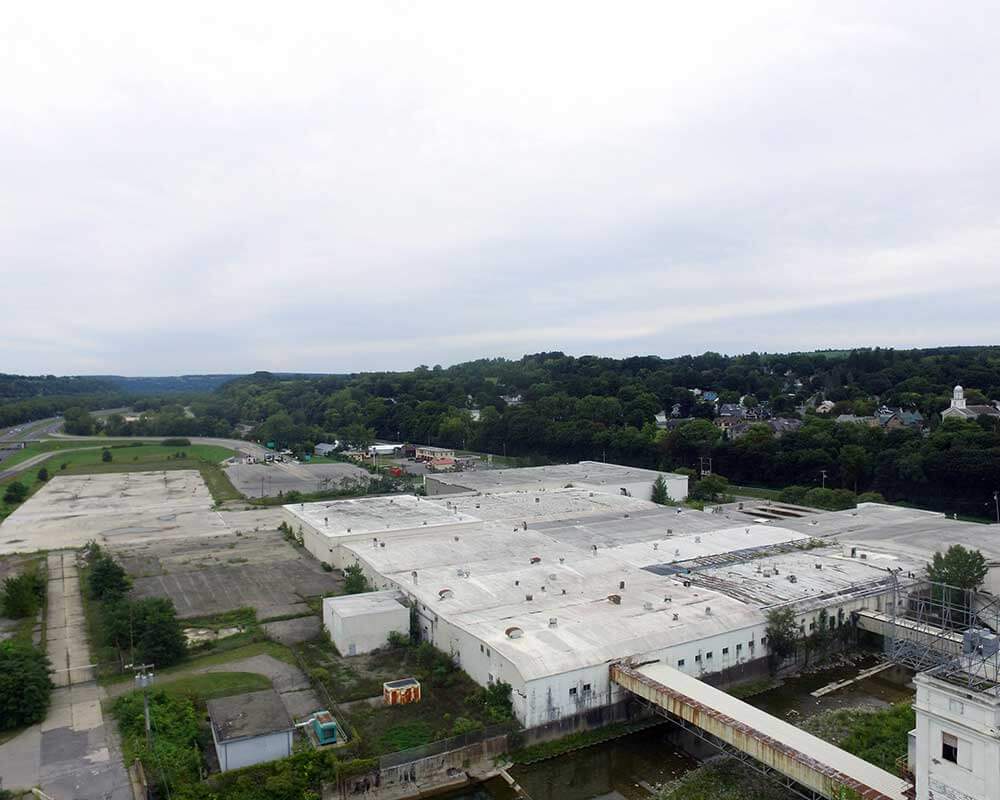 Phase I and Phase II environmental assessments have been completed.
Learn more about the Exit 29 Redevelopment project, view the site plan and more.
The Exit 29 site offers exciting developer opportunities along with direct NYS Thruway access.
The Exit 29 Redevelopment Project started several years ago. View the current project timeline.
The former Beech-Nut site located at Exit 29 on the NYS Thruway in upstate New York offers unlimited potential for development across numerous industries from commercial and industrial uses to residential housing and entertainment venues. The Exit 29 Redevelopment Project is fully supported both by Montgomery County and village residents who are eager to welcome the right developer to their vibrant and enthusiastic community.
From breathtaking local scenery to a passionate community there is no better development opportunity in upstate New York.