Project Overview and Site Plan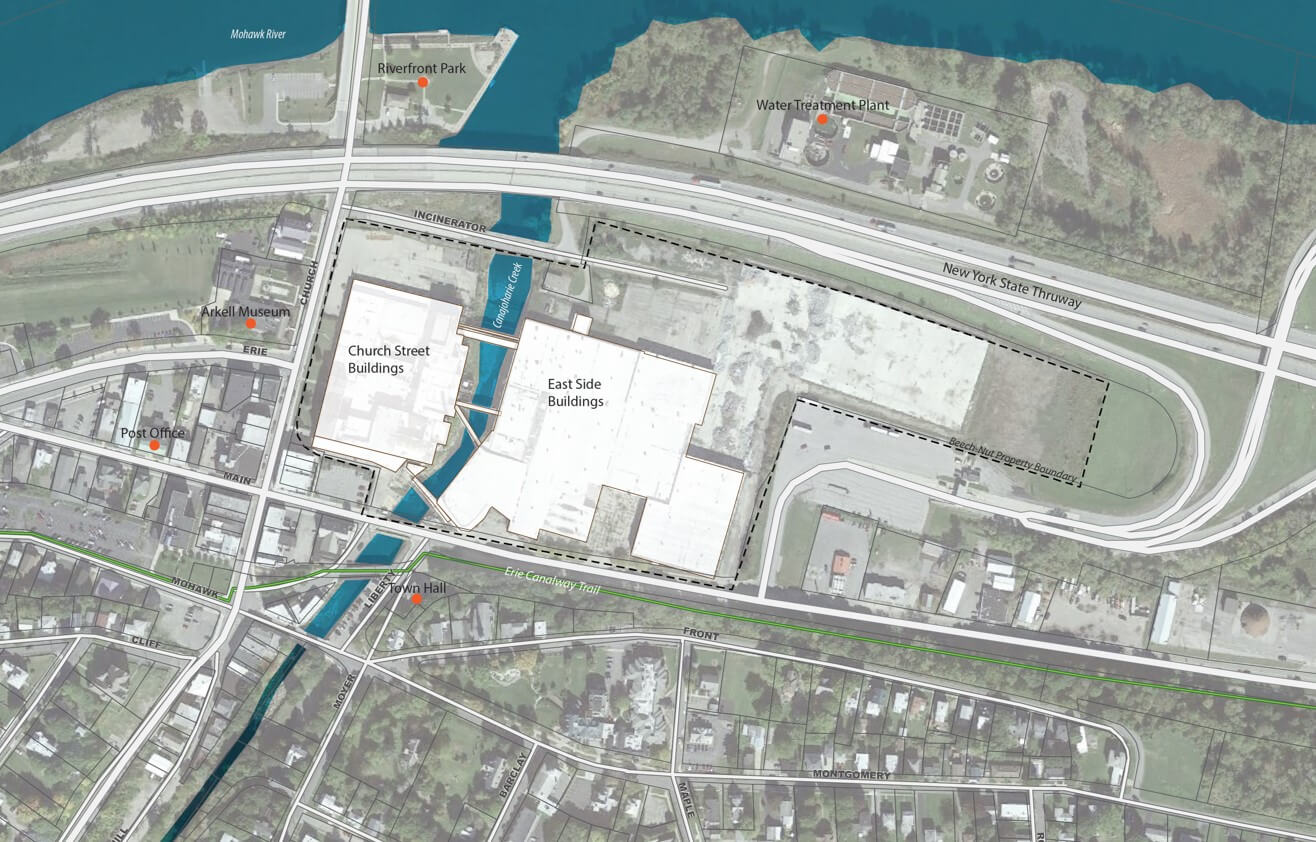 The west side consists of older structures which housed food production; vary in size, height, condition. Buildings 17 and 21 includes historic facades facing Church Street.
1 of 3
The east side area consists of warehouse buildings slated for demolition. Concrete slabs will likely remain.
2 of 3
The demo area contained warehouse structures that have now been demolished. Large rubble piles have been removed and the area is clean.
3 of 3
The former Beech-Nut facility sits in the heart of the Village of Canajoharie, a quaint town on the Mohawk River in Upstate New York. The Imperial Packing Company started operations on the site in 1891, which would later be know as Beech-Nut. For decades, Beech-Nut's thriving operations provided jobs, community support, significant tax revenue and a sense of identity for the Village. The Village and Montgomery County foreclosed on the property in 2017, creating the opportunity to begin visioning and planning for redevelopment of the iconic site encompassing 26.9 acres.
During 2017, the EPA Superfund Redevelopment Initiative (SRI) provided reuse planning assistance to engage the community in developing a redevelopment vision for the site. The SRI team has worked with Montgomery County and the Village of Canajoharie to facilitate reuse discussions with local stakeholders including the Village of Canajoharie administrators, the Exit 29 Task Force, the Montgomery County Executive office, and local business owners. In addition, the SRI Team facilitated a series of public meetings to gather input from over 150 community members.
In 2020, the NYS Department of State (DOS) funded the development of a site reuse feasibility study. A presentation on the study findings can be viewed here.
Montgomery County in partnership with the Village of Canajoharie, are seeking developers that share the community vision of transforming the site into a productive, vibrant, walkable development that integrates with the existing fabric of the Village and enhances quality of life.
26.9 acres and 35 structures are available for development and the site is electric and water ready.
The Exit 29 site offers exciting developer opportunities along with direct NYS Thruway access.
The Exit 29 Redevelopment Project started several years ago. View the current project timeline.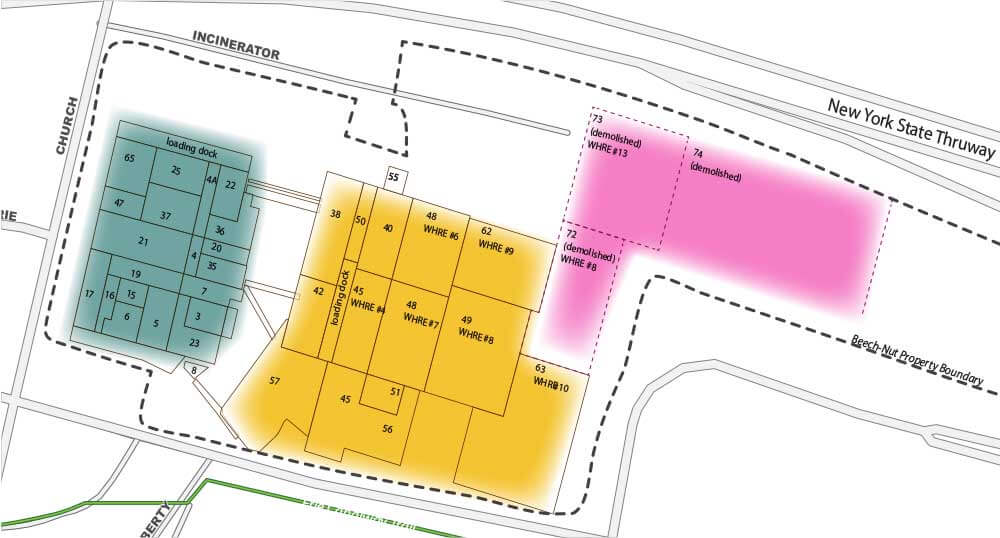 27 acres and more than 35 structures available for development.

1 of 3
NYS Thruway with a car count of over 23,000 vehicles passing daily.

2 of 3
Includes a high volume water infrastructure that has been maintained for future development purposes.

3 of 3
The former Beech-Nut site located at Exit 29 on the NYS Thruway in upstate New York offers unlimited potential for development across numerous industries from commercial and industrial uses to residential housing and entertainment venues. The Exit 29 Redevelopment Project is fully supported both by Montgomery County and village residents who are eager to welcome the right developer to their vibrant and enthusiastic community.
From breathtaking local scenery to a passionate community there is no better development opportunity in upstate New York.