Brief Timeline of Canajoharie
Settlers Come to the Area
Early settlers begin establishing structures, including Hendrick Schrembling (~1723), Marte Janse Van Alystyne and Hollander (~1750), Hendrick Frey (~1760) and Johannes Rueff (~1778).
Historic Canajoharie was known as "Upper Castle" one of two major towns of the Mohawk nation. Today the village of Canajoharie is located a few miles to the east.
Turnpike Created
The first Turnpikes were created, inviting easier travel to the area and encouraging growth. 
Erie Canal Built
The Erie Canal was finished connecting Albany to Buffalo and inviting growth to the towns and villages established along the Mohawk River.
Canajoharie Est. 1829
Village of Canajoharie was Incorporated in 1829.
Fire and Stone
Three fires in the mid 19th century destroy the village, and an ordinance banning wood construction is reason for the quantity of older brick and stone homes in the area.
In 1858 the Arkell and Smith Bag Co. was formed, producing paper bags in the area until 1957.
Imperial Packing Co.
Started in 1891, the Imperial Packing Co. was founded by Raymond P. Lipe, along with his friend John D. Zieley and their brothers, Walter H. Lipe and David Zieley, and Bartlett Arkell.
Beech-Nut
The iconic Beech-Nut Packing Company was incorporated with Arkell as the company's first president.
Beech-Nut Relocates
After over a hundred years of operation in Canajoharie, Beech-Nut relocates within Montgomery County to the town of Florida.
New Beginnings
Governor Cuomo Announces $6 million grant to establish a revitalization plan for the former Beech-Nut site. Exit 29 Redevelopment Project is born.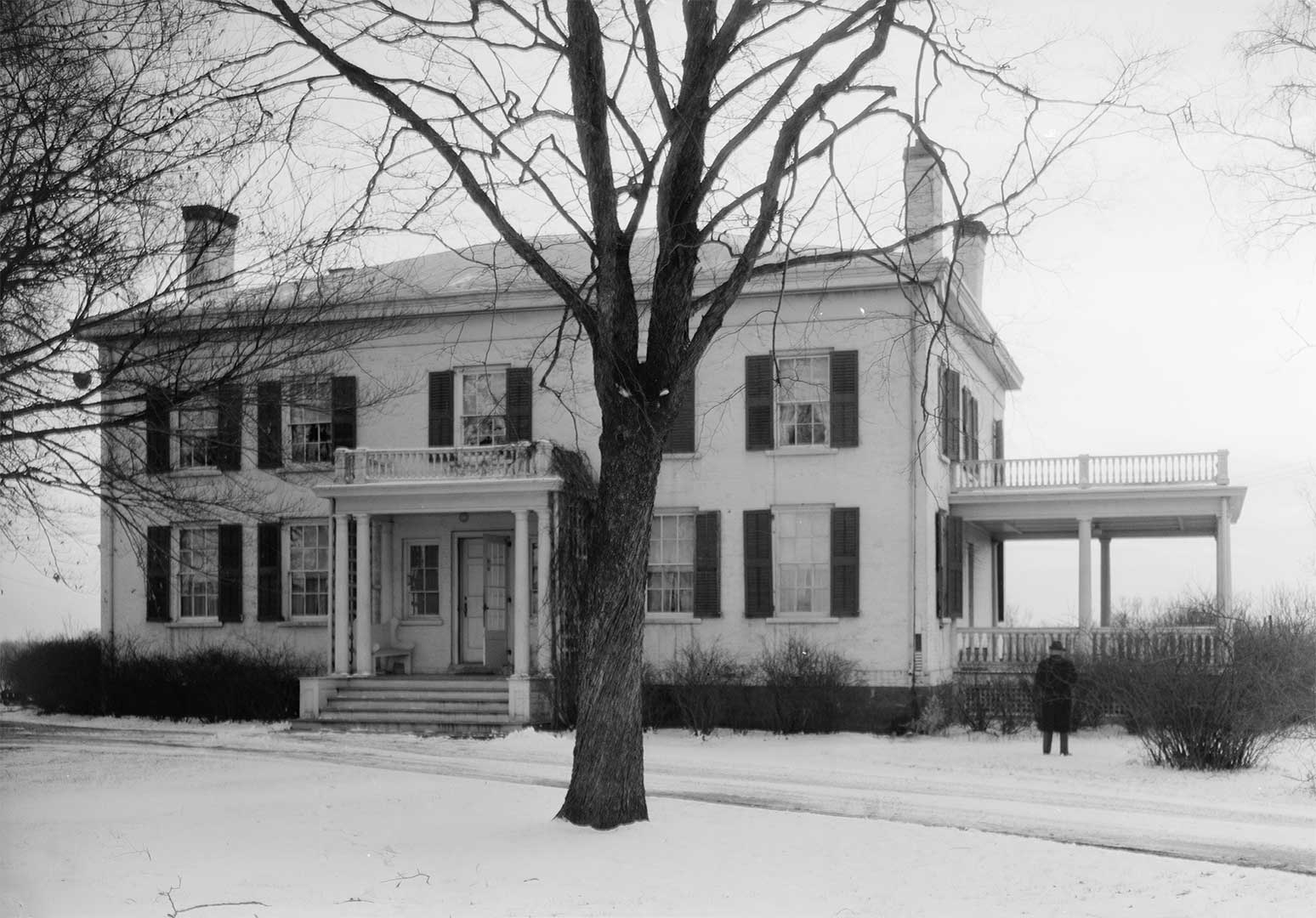 Van Alstyne House, Canajoharie (Montgomery County, New York), N. E. Baldwin, Photographer 1937.
Photo Courtesy: Library of Congress, Prints & Photographs Division, NY,20-CANA,2-1
History Dating Back to the 17th Century
Canajoharie has a long history dating back to the 17th century, the name is said to originate from the Mohawk language meaning "the pot that washes itself" a reference to the "Canajoharie Boiling Pot," a circular geologic feature located in the Canajoharie Gorge. 
Canajoharie has a rich history spanning over 200 years, from the early Native American presence of the Mohawk and Iroquois in the valley to the connections to the Revolutionary War, after which George Washington surveyed the damage and stayed at the Van Alstyne House. Towns along the Mohawk grew with the introduction of the turnpike and the Erie Canal in the early 1800s. Commerce and industry grew and the iconic Beech-Nut company was formed, which would make Canajoharie it's home for over 100 years.
Notable People of Canajoharie
Woman's rights pioneer and woman's suffrage activist taught school at the Canajoharie Academy, 1846-1949.
Mohawk chief, who would later align with the British during the Revolutionary War.
Colonel of the 2nd regiment of the Tryon County militia during the American Revolutionary War.
Professional baseball player and right fielder for the Boston Red Sox, 1905-1907.
Additional History of Canajoharie can be found at these resources below.